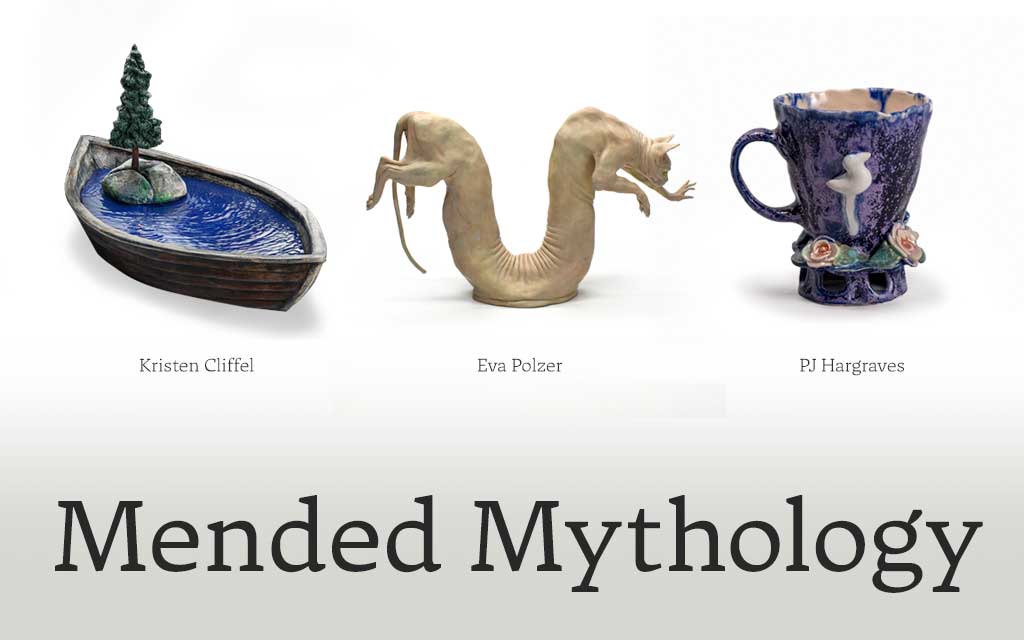 Join us in viewing the evocative ceramic sculptures of artists Kristen Cliffel, Eva Polzer, and P.J. Hargraves at BW's Fawick Gallery in the exhibition Mended Mythology. Their stirring and dynamic sculptures are carefully constructed with clay and embellished with vibrant glazes. The reception will be in the Fawick Gallery Lobby from 5-8PM on September 22, 2023.
read more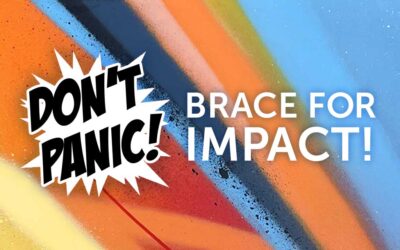 The exhibition Don't Panic! Brace for Impact will open at the Fawick Art Gallery on Friday, November 12th from 5pm-8pm.
R!ch Cihlar and Bob Peck devised the title, 'Don't Panic!' for their art collaborations, in reference to their collective approach and as advice for the viewer. The dynamic duo uses spray paint to morph their styles seamlessly into unified Street/Pop Art installations.
Works featured in the upcoming exhibition pay reverence to the idea of unseen forces colliding with each other. The works will range from a variety of designer toys, spray painted works, and other forms of Street Art. In the incarnation of Don't Panic! at the Fawick Gallery R!ch and Bob solicit reinforcements in the form of fellow artists.
read more
Photography of the event will be used to promote the University and your attendance provides permission to use your likeness in promotional material.
MONDAY:           2:00pm - 5:00pm
TUESDAY:           2:00pm - 5:00pm
WEDNESDAY:     2:00pm - 5:00pm
THURSDAY:        2:00pm - 5:00pm
FRIDAY:               2:00pm - 5:00pm
SATURDAY:         CLOSED
SUNDAY:             CLOSED
BY APPOINTMENT (440) 826-2152