November 11, 2022–December 2, 2022
"A Big Relief!" exhibition runs from November 11th through December 2nd that features works created by select regional students, faculty, and artists during a Big Ink workshop on November 5th and 6th. Guests can observe on workshop days from 11 am–4 pm, though space will be limited. In the workshop, artists learn the technique and process of large-scale woodblock printing from Lyell Castonguay and Carand Burnet, founders of Big Ink of Manchester, NH.
Participants will pull three prints from BIG INK's large press to be included in an exhibition at BW's Fawick Gallery, opening November 11th.
WHAT IS A WOODBLOCK?
A woodblock is essentially a hand-carved stamp. Woodblock prints, aka woodcuts, are made through a process of elimination. First, an artist draws a design onto a piece of wood. Areas to show "white" are cut away with a chisel leaving the characters or image to show in "black" at the original surface level. The stamp is coated with ink and pressed onto paper by hand. Large woodblocks require a specialized machine, either an etching or platen press, to exert enough force to produce a quality impression.
Exhibition Dates

November 11, 2022–December 2, 2022
Reception: November 11th, 5 pm–8 pm
Workshop: November 5th & 6th

Big Ink
Big Ink travels the country to museums, universities, art centers, galleries, etc., teaching and promoting awareness of large-scale woodblock printmaking.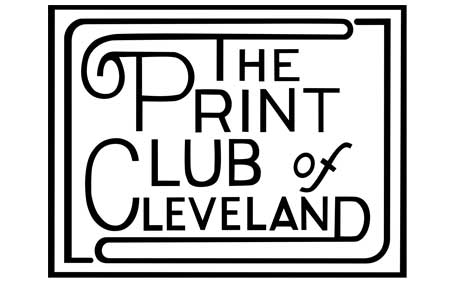 Founded in 1919, the oldest print club in the United States, the Print Club of Cleveland has been a source of enrichment for print collectors and enthusiasts for more than 100 years. The club has remained dedicated to the founders' purposes of stimulating interest in old master and contemporary prints and print collecting, as well as augmenting the print collection of the Cleveland Museum of Art. 

The School of Humanities at Baldwin Wallace University is dedicated to the art of creativity and the creation of knowledge. We educate our students to become innovative thought leaders and active citizens who engage in meaningful contributions to their workplaces and communities in Ohio and across the globe. The Humanities at BW include the Departments of Art, Communication Arts & Sciences, English & Creative Writing, History, Philosophy, Religion, Theatre & Dance, and World Languages. Our diverse and challenging programs cultivate a deep understanding of cultures and forms of communication so that our graduates become creative problem-solvers in an ever-changing world.
Big Ink Participants:
Jeanne Debonis
Amanda DiLisi
Maggie Denk
J. Leigh Garcia
Paul Jacklitch
Arlandria Knowlton
Ben Lambert
Michaelle Marschall
Deb Pinter
Ashley Platt
Lisa Schonberg
R!ch Cihlar & Erica Lull Collaboration
Cuyahoga Heights High School Student collaborative: Mina Katona & Danielle Mach, under the direction of teacher Halle McPherson.
Berea High School Student collaborative: Linzy Cirino, Allie Dick, Emmah Stout & Ka'Terra Flakes, under the direction of teacher Tom Conti.
Kent State Graduate Student collaborative: Amirah Cunninghan, Alex Anthes, Brittany Gorelick & Michelle Eisen
Baldwin Wallace Woodcut Class Student collaborative: Ashley Jones, Nicole Ballachino, Claire Bond, Chloe, Burton, Rachel McElwain, Jaden Rohfeld, Max Carrier & Sarah Castrigano.
Cleveland Institute of Art collaborative: Arfil Pajarillaga, Lilly Ross, Layla Harris & Gwen Putz, under the direction of Margaret Denk-Leigh.
Photography of the event will be used to promote the University and your attendance provides permission to use your likeness in promotional material.
MONDAY:           2:00pm - 5:00pm
TUESDAY:           2:00pm - 5:00pm
WEDNESDAY:     2:00pm - 5:00pm
THURSDAY:        2:00pm - 5:00pm
FRIDAY:               2:00pm - 5:00pm
SATURDAY:         CLOSED
SUNDAY:             CLOSED
BY APPOINTMENT (440) 826-2152